Coronavirus/Covid-19 and Dementia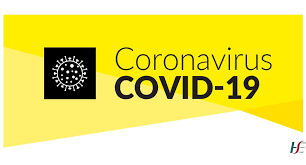 During this challenging time, people living with dementia and their family carers will require continued support. There is a lot of information about Coronavirus/Covid-19 in the media, but the situation is changing quickly. The most up to date information can be found on https://www2.hse.ie/coronavirus/
This website contains the latest advice on Covid-19 including information on symptoms, causes and treatments; how you can protect yourself and others; and on self-isolating and at-risk groups. Importantly it also includes information on looking after your mental health.
Most likely, dementia does not increase risk for COVID-19, just like dementia does not increase risk for flu. However, dementia-related behaviours, increased age and common health conditions that often accompany dementia, like frailty and weight loss, may increase risk
You can access the HSE website by clicking here
You can also call the HSE on 1850 24 1850, Monday to Friday 8am- 8pm; Saturday and Sunday 10am - 5pm if you have any questions.
Additional resources:
The Alzheimer Society of Ireland  has useful tip sheets relating to vulnerable adults and supporting people with dementia in the community, as well as tips relating to nursing home restriction.
Click here to access these resources. 
For practical dementia information and emotional support Freephone the Alzheimer Society of Ireland National Helpline which is open six days a week Monday to Friday 10am–5pm and Saturday 10am–4pm on 1800 341 341
ALONE, in collaboration with the Department of Health and the HSE, have launched a COVID-19 support line for older people. The helpline number is 0818 222 024if you have concerns or are experiencing difficulties in relation to the virus.
Care Alliance Ireland has put together some useful information on Covid-19 for Family Carers, specifically about creating a backup plan. More information is available here.
The Dementia Services Information and Development Centre (DSIDC) has developed resources that may help with social isolation during COVID-19.
If you are at home caring for a person living with dementia and are experiencing less social contact you might find this collection of resources helpful during these times of uncertainty http://dementia.ie/news-events/news/helpful-resources-that-may-help-with-social-isolation-during-covid-19
Find support &
services near you
Need urgent help?
Freephone our helpline
on 1800 341 341
The helpline is open
Monday to Friday, 10am to 5pm
Saturday, 10am to 4pm